…. And the Award Goes To?
While the Oscars are Hollywood's biggest night, not everyone watches them equally. We took a look to see how visits to xHamster changed over a regular Sunday night. Overall, we saw an almost 9% decline in visits from the US on Sunday night.
A Tale of Two States
While traffic began to drop precipitously with the start of red carpet coverage, declining to nearly 10% by the time Best Picture was announced, the difference wasn't universal. While liberal states like New York and California fell in tune, other states skyrocket. Proof? Look no further than the anti-Hollywood — Texas — where traffic to xHamster spiked as much as 11% during the awards. Maybe it was the speeches?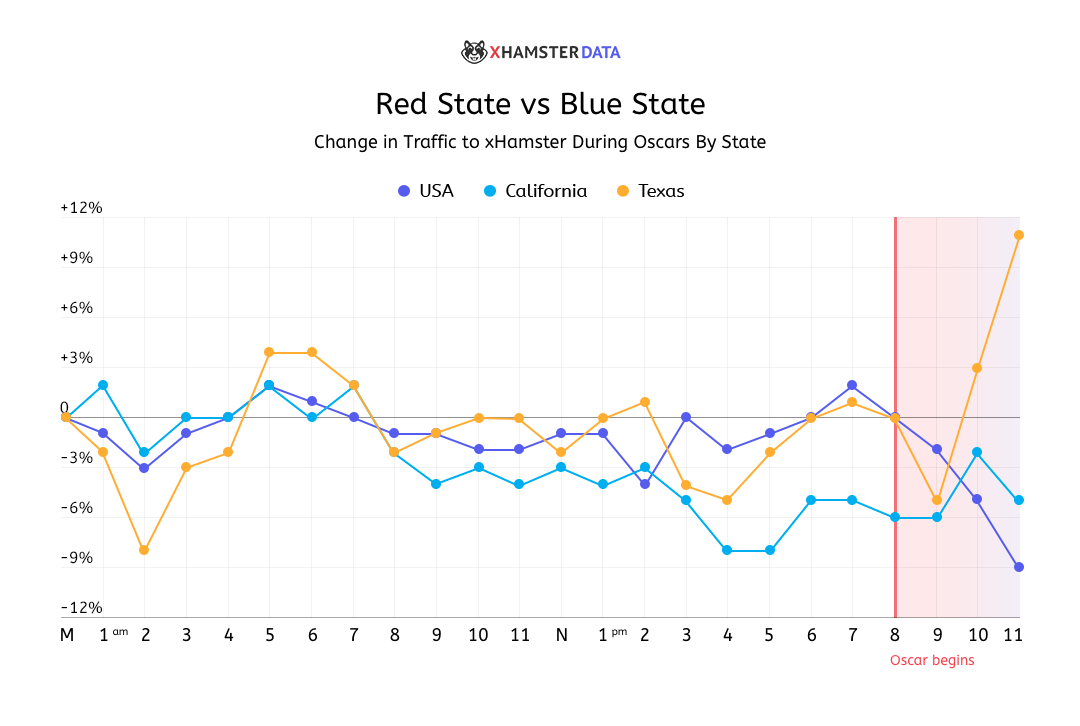 Time's Up?
Both men and women prepared for the day by watching EXTRA porn in the morning — overall, visits by men were down about 3% during the awards. But women? That's a different story. By the time the awards concluded,
visits from women were down a shocking 18%!
Age Before Beauty
Oscar turned 90 this year, and that might reflect its demographic as well. Nothing could be clearer than looking at the differential between college-age viewers and those closer to retirement. Visits from 18-24 year olds dropped nearly 30% during red carpet arrivals — then turned to xHamster for entertainment once the actual show started.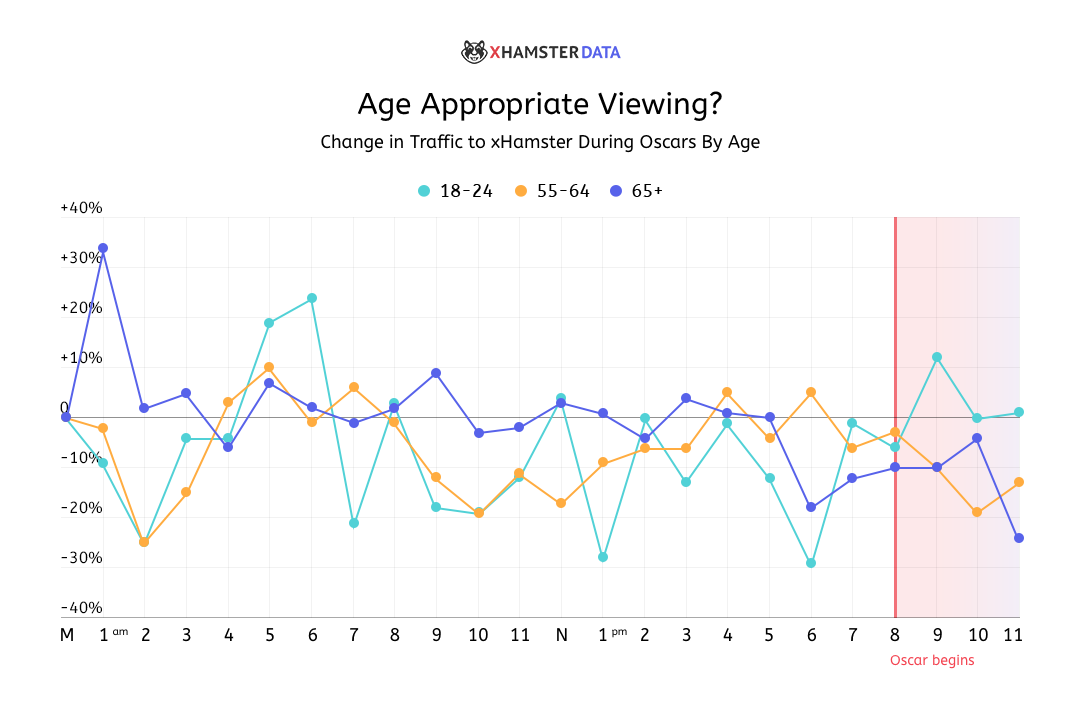 "Hollywood may no longer be relevant for millennials, and large parts of the country" says Alex Hawkins, Vice President of xHamster. "We may not have the big budgets, but we sure know how to keep people's attention. Maybe next year they should let us produce the show!"
Alex Hawkins
Vice President, xHamster
alex.hawkins@xhamster.com